IRVINE OFFICE
TOPICS
Japanese / English 2022.11.8 On November 8, 2022, Prof. MURATANI Masafumi of the Faculty of Medicine's Transbo …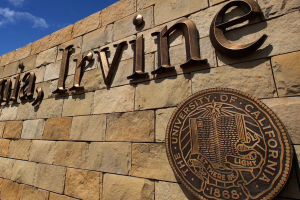 The University of Tsukuba Irvine Office was established in June 2014 a year after the signing of a Memorandum of Understanding between the University of Tsukuba (UT) and the University of California Irvine (UCI), a Campus-in-Campus (CiC) Research Partner. Since the initial MoU signed by President Nagata and former UCI Chancellor Michael Drake in 2013, additional agreements have been entered between UT's Human Biology Program and UCI's Center for Complex Biological Systems, as well as between UT's School for Integrative and Global Majors (SIGMA) and UCI's Graduate Division of Biological Sciences and Medicine.
Short-term student exchange continues to be a major emphasis. Both universities offer unique training courses in their respective areas of expertise for one week to three-month periods. For example, UCI's CCBS accepted UT students to its national short course in systems biology, while UCI students were hosted at the Tsukuba Summer Institute for Physical Education and Sport. UCI's Department of Mechanical and Aerospace Engineering hosts students from UT's Department of Engineering Mechanics and Engineering for summer rotations. UCI students have reciprocated with participation in the summer biomedical research programs and Tsukuba Global Science Week conference sessions.
Located in Orange County in Southern California, UCI shares many similar characteristics with the University of Tsukuba. Both are young universities and are recognized as Top Universities under 50 in their respective countries. For the past several years, possibilities have been explored to expand international collaborations and exchanges at departmental levels.
Support Services
provides assistance in coordinating and arranging business trips and delegation visits for the University of Tsukuba faculty members, staff, and students to universities around Southern California
provides consultation on short and/or long visits to UCI or other universities around Southern California
serves as a point of contact for University of Tsukuba alumni based in North America
Office Staff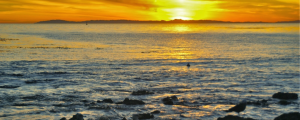 Dr. Kawauchi Shimako
Project Scientist, University of California Irvine
Alumni Representative, University of Tsukuba North America Alumni Association
Contact Us