TASHKENT OFFICE
Topics
Japanese / English 2007.06.01 On June 1, 2007, the University of Tsukuba established the "International Center …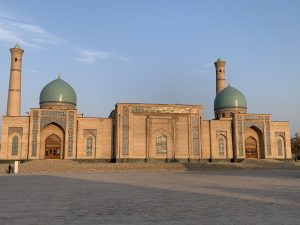 The Tashkent Office was established in the Tashkent State Institute of Oriental Studies in the city of Tashkent, Uzbekistan in June 2007 as the second overseas office of the University of Tsukuba. Formerly known as the International Center for Central Asian Research and Education of the University of Tsukuba, it is now called the Tashkent Office, University of Tsukuba from April 2014.
The office aims to form a network with prominent Central Asian universities and research institutes, particularly in the fields of Japanese language education, Japanese studies, and Central Asian studies. The office also strives to promote exchanges and joint researches with Central Asian students and scholars.
Greeting from The Director
What comes to your mind when you hear the word "Central Asia"? Some people may visualize the magnificent nature, others perhaps, architecture, art, and music with its storied history. Uzbekistan, which developed as a critical point along the Silk Road, is dotted with UNESCO World Heritage sites. The blue Samarkand, the brown Bukhara, and the holy city of Khiva are ancient cities full of charms that you should visit at least once in your life.
With the collapse of the Soviet Union in 1991, five independent states (Uzbekistan, Kazakhstan, Kyrgyz, Tajikistan, and Turkmenistan) were created in the Central Asian region. Thirty years have passed since then, and research on Central Asia is becoming increasingly active in Japan and other parts of the world in various fields, regardless of humanities or sciences.
University of Tsukuba has been promoting and extending international exchanges focusing on "the cradle of civilization." In 2007, the University of Tsukuba established the International Center for Central Asian Research and Education at the Tashkent State University of Oriental Studies in Tashkent, Uzbekistan, as the university's official overseas office. It is now renamed the University of Tsukuba Tashkent Office. The Tashkent Office mainly supports the university's international collaboration and internationalization projects related to the Central Asian region, including Uzbekistan.
University of Tsukuba has partnership agreements with four universities in Uzbekistan: Tashkent State University of Oriental Studies, University of World Economy and Diplomacy, Samarkand State University of Foreign Languages, and Uzbekistan State University of World Languages. There was only one international student from Uzbekistan studying at our university in 2000. Ten years later, the number of students exceeded 25. Since then, Uzbekistan's number of students and researchers has been steadily increasing. At the same time, many students from the University of Tsukuba have been dispatched to Uzbekistan to study there.
The Tashkent office will continue to do its utmost to promote student and researcher exchanges and joint academic projects. It seeks to do so in the humanities and social sciences, such as Japanese Studies, Japanese Language Education and Research, and Central Asian Area Studies, and in life and environmental sciences and other unique academic fields at the University of Tsukuba.
Junichi Akashi
Professor
Faculty of Humanities and Social Sciences
University of Tsukuba
Office overview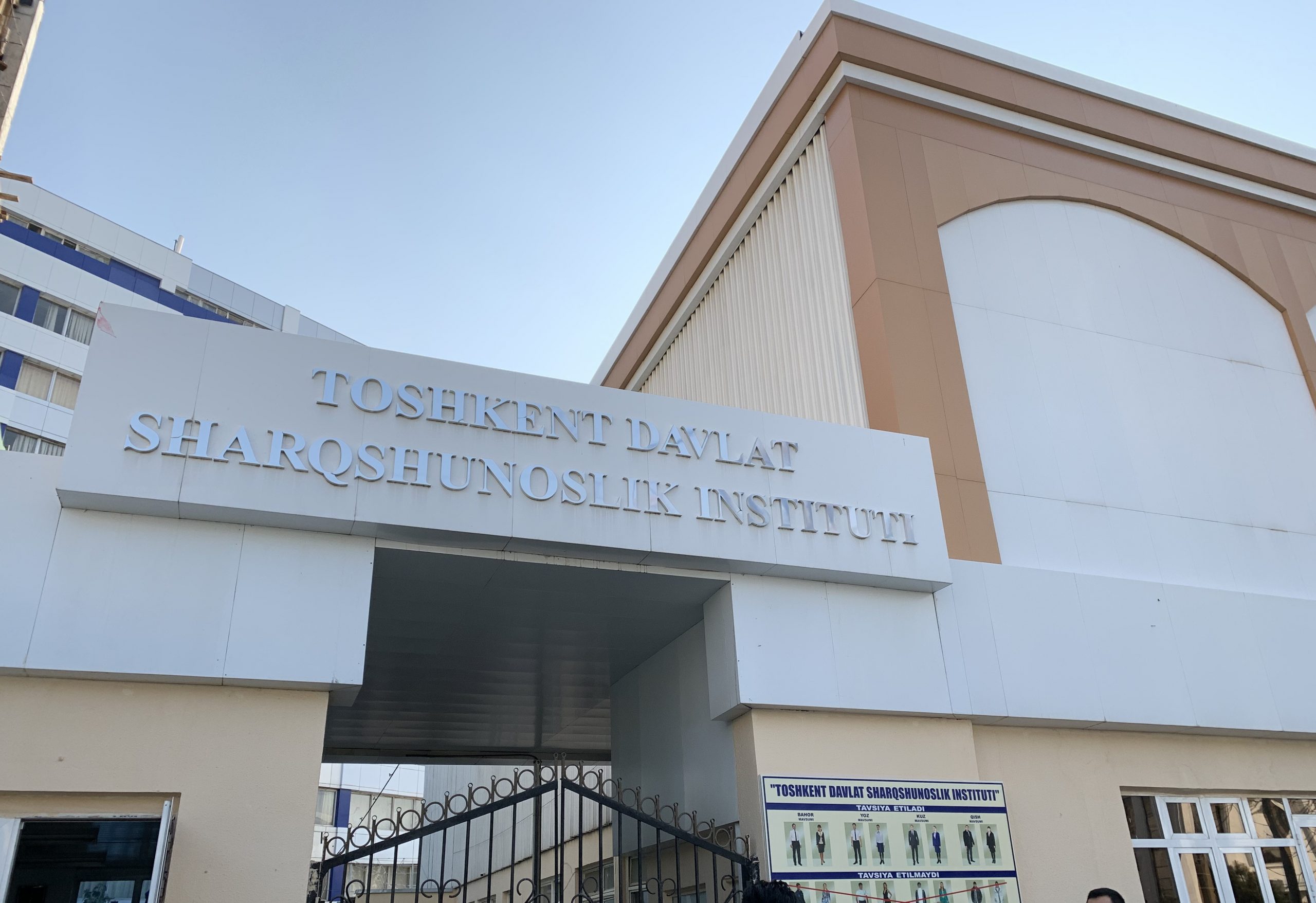 Office : Faculty of Japanese Studies, Tashkent State University of Oriental Studies
Adress: Amir Temur str., 20, Tashkent Republic of Uzbekistan 100060
Phone:(+998 71) 233 34 24
Contact Us
Links