TAIWAN OFFICE
TOPICS
| | |
| --- | --- |
| News | Find the latest news on the Taiwan Office's Facebook Page |
| 2022.01 | University of Tsukuba Taiwan Office Holds Meeting for Standby International Students. |
| 2021.12 | The 5th Young Taiwanese café Research & Campus. |
| 2021.08 | For Taiwanese high school students: University of Tsukuba Study abroad information session was held. |
| 2021.01 | The 6th Alumni Association & Relatives Association. |
| 2021.01 | University of Tsukuba Study abroad information session was held. |
| 2014.09 | 2nd NTU and UT Joint Faculty Conference held during TGSW 2014. |
| 2014.07 | UT-Taiwan Office opened. |
| 2014.02 | 1st NTU and UT Joint Faculty Conference held; the first graduate of the Dual Master's Degree Program at NTU's School of Dentistry and UT's Medical Sciences received his diploma. |
| 2013.10 | NTU researchers attended the University of Tsukuba's 40th Anniversary Ceremony and Tsukuba Global Science Week (TGSW) 2013. |
| 2011.12 | Double degree program was launched. |
| 2007.11 | Agreement between the two universities was signed. |
social media
University of Tsukuba Taiwan Alumni Association Communications(Japanese only):
The University of Tsukuba Taiwan Office was established at the National Taiwan University (NTU), Taipei, Taiwan. NTU is a Campus-in-Campus (CiC) partner of the University of Tsukuba. A university-level agreement was first signed between the two universities in 2007. To strengthen and extend multidisciplinary education and research cooperation for the development of global human resources, Joint Faculty Conferences have been held.
The Taiwan Office is expected to perform a major role in supporting academic and research exchanges and in the development of a "Jukebox" of code-share classes aimed at creating a "Campus-in-Campus" environment with National Taiwan University, a core partner.
Office overview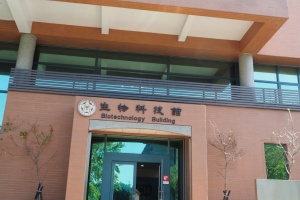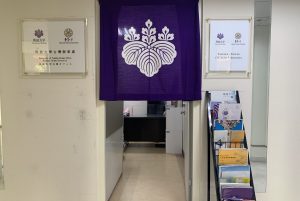 The University of Tsukuba Taiwan Office : National Taiwan University, Center for Biotechnology
Address : No.81, Chang-Xing Street, Taipei, 10617 Taiwan.
The University of Tsukuba Taiwan New Office (Established in2020): National Taiwan University, Lixian Hall (7F)
Address : No. 1, Sec. 4, Roosevelt Road, Taipei, 10617 Taiwan.
Phone: +886-(0)2-3366-9313