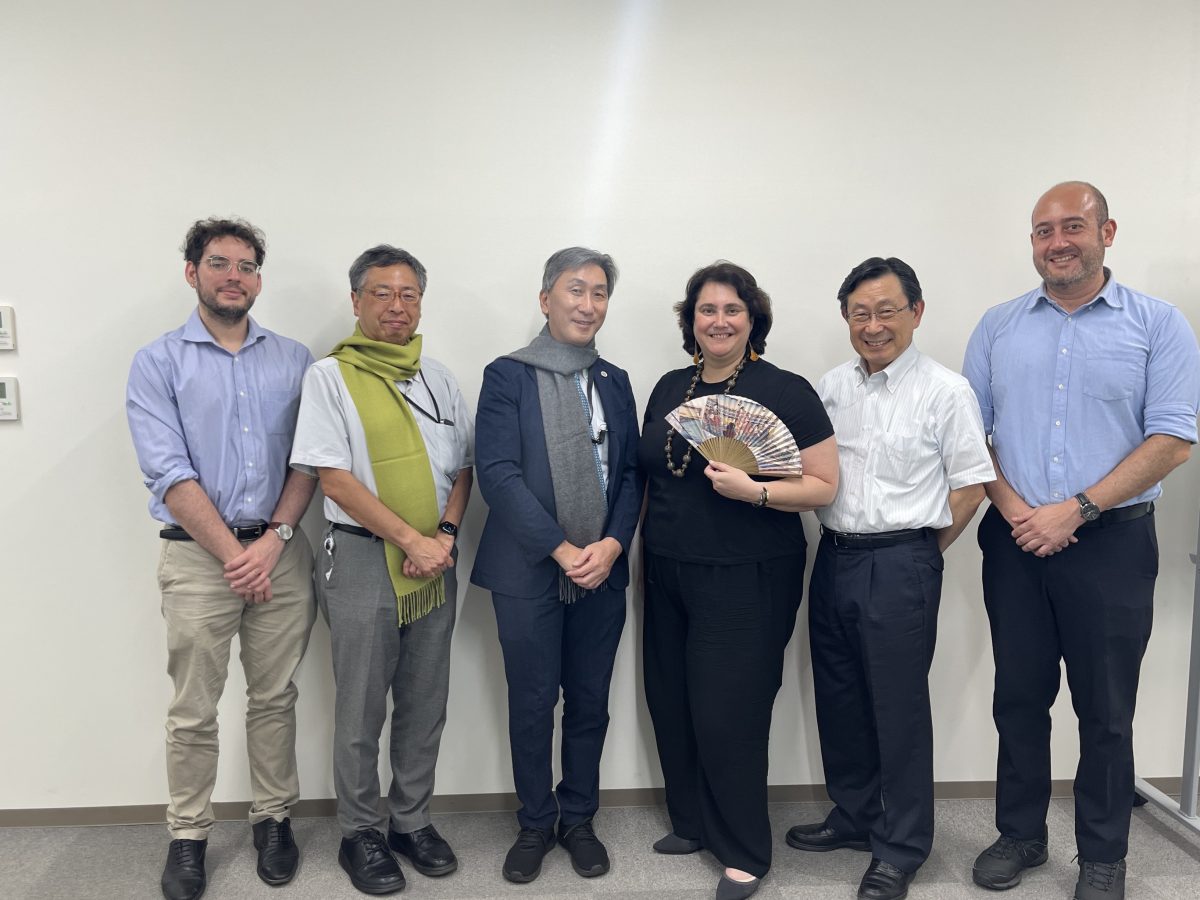 2023.09.13
On Wednesday, September 6th, 2023, Professor Adriana Scaletti, Academic Director of International Affairs from Pontificia Universidad Católica del Perú (PUCP), visited UT and met with Professor Osamu Oneda, Director General of Bureau of Global Initiatives (BGI)/Director for South America, Professor Takahiro Morio, Professor of BGI, and Shigeo Osonoi, Professor Emeritus/Coordinator of Study in Japan (South America).
During the meeting, they exchanged views and opinions about the situation of student mobility after COVID-19, institutional activities to mutually promote study in Japan and Peru among their students, and upcoming Study in Japan fair to be held at Open PUCP in this November as part of the "Study in Japan (South America)" project commissioned by the Ministry of Education, Culture, Sports, Science and Technology of Japan (MEXT).
In addition, Professor Scaletti also had the opportunity to meet with other faculty members from UT. She met with Associate Professor Ichita Shimoda from the Heritage Studies program, Associate Professor Kyota Yamada, and Assistant Professor Osamu Kato from the Institute of Art and Design. With the acknowledgement of past student exchanges between both institutions, they discussed possibilities for reactivating researcher and student mobility, as well as encouraging participation in academic events centered on World Heritage and Architectural Design after COVID-19.
UT and PUCP signed the MOU in 2018 and have continued student/researcher exchanges and the implementation of Study in Japan fairs under the "Study in Japan (South America)" project.
We hope that this visit will lead to further enhancement of mutual exchange between UT and PUCP benefiting specially to the students in both countries.