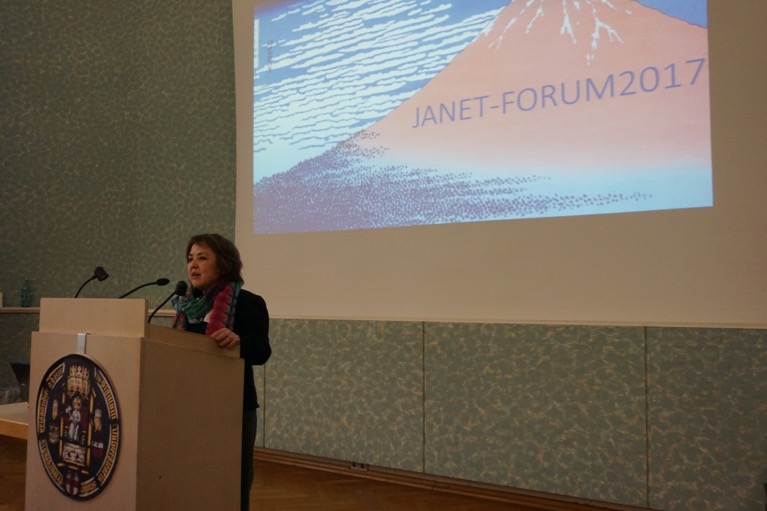 2017.11.23
JANET FORUM 2017 was held at the University of Freiburg in Germany on November 23. Vice President for Global Affairs Benton Caroline F., Director Osamu Ohneda of the Office of Global Initiatives, Bonn Office Director Keiichi Aizawa attended the forum from the University of Tsukuba.
The Japan Academic Network in Europe (JANET) is an organization intended to be a network among Japanese universities in Northern Europe.
Following last year's success, JANET FORUM 2017 was organized by Nagoya University and hosted by the University of Freiburg. More than 70 officials from academic institutes in Japan and Europe gathered in the forum, delivered lectures and exchanged opinions on the academic exchange between the nations.
During a presentation session at the forum, Vice President Benton Caroline F. drew attendees' attention by her talk on the university's advanced research studies.
The University of Tsukuba has played an important role in organizing JANET FORUM. It aims to further promote academic exchange between Japan and Europe through the forum.