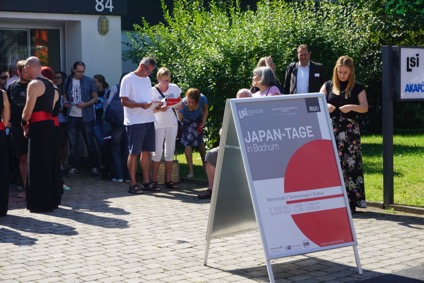 2017.07.22
Bochum University's LSI (or Landesspracheninstitut) and the Consulate General of Japan in Düsseldorf hosted "Japan Day" last July 22, 2017. The University of Tsukuba participated in the event, aside from other Japanese cultural and business organizations in Germany.
Mr. Yusaku Nishijima, Bonn Office representative, talked about the university's academic exchange activities in Germany. Associate Professor Yohei Yamamoto of the Faculty of Pure and Applied Sciences, who is currently conducting joint research in Germany, talked about his study on functional solid state chemistry.
Other participants to the event included students from our university who are studying abroad in Germany, as well as German students who went on exchange programs in Tsukuba.