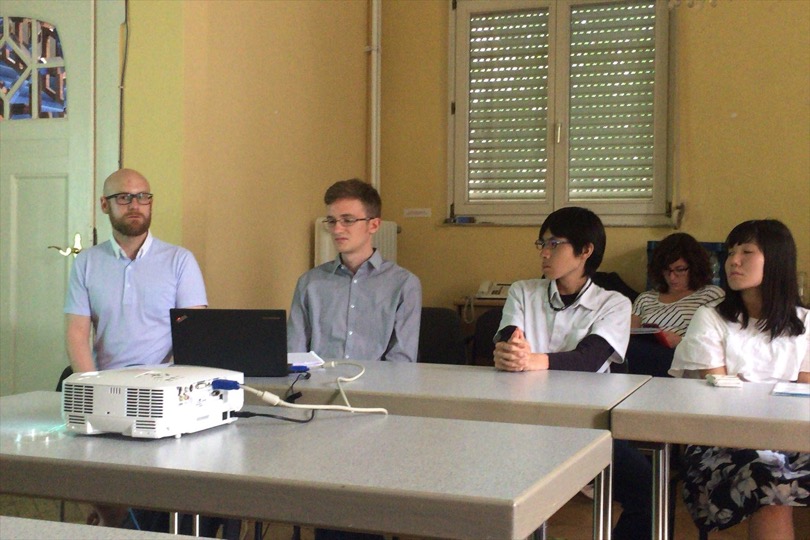 2017.06.12
A briefing session was organized by the Bonn Office at the University of Bonn last June 12, 2017, for the benefit of nine students scheduled to study in Tsukuba. The students come from our partners in North Rhine-Westphalia (NRW) which include Bonn University, Cologne University, and Bochum University.
Talks were given by Director Keiichi Aizawa of the Bonn Office, as well as by two alumni: Mr. Andre Zerbe and Mr. Mike Tünker. Mr.Tünker also serves as an assistant at the Bonn Office.
After the briefing session, the Bonn Chapter of the University of Tsukuba Alumni Association held a meeting with about 25 people in attendance, including alumni and the participants at the briefing session.