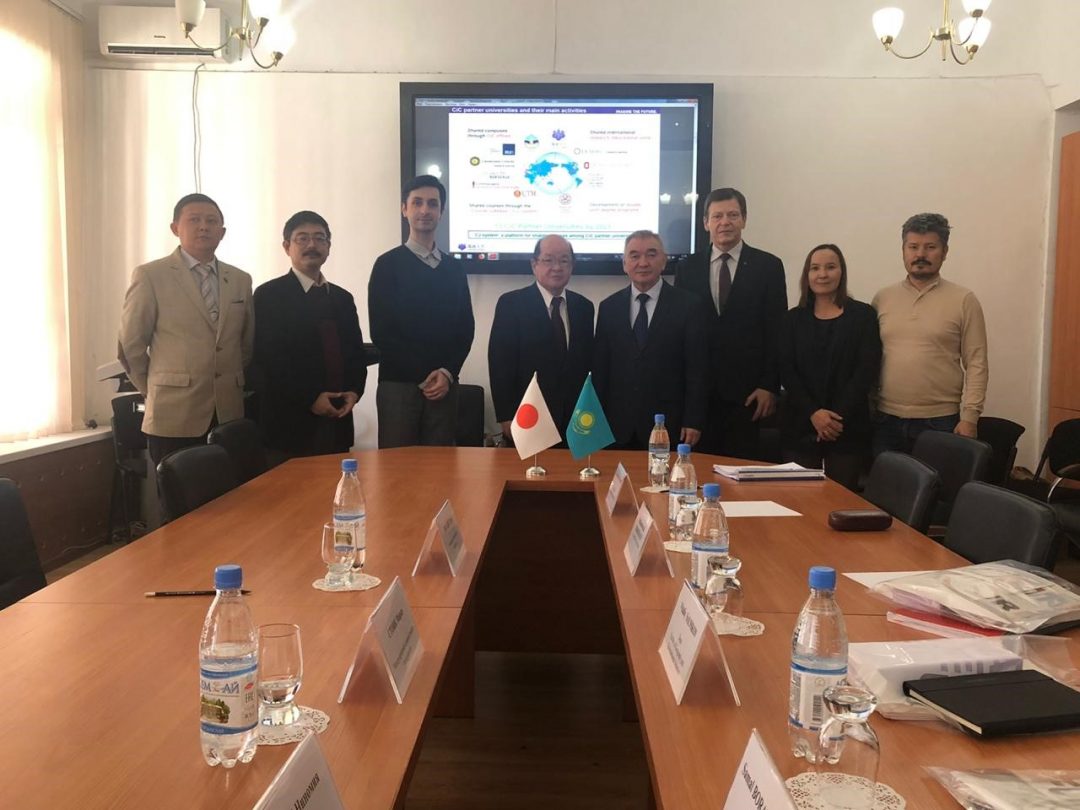 2020.01.28
On January 28, 2020, Prof. Higashi Teruo and Dr. Marko Stoic of the University of Tsukuba visited Al-Farabi Kazakh National University (KazNU) to exchange views on the future development of the Campus-in-Campus program.
They met with Prof. Burkitbayev Mukhambetlaki, First Vice-Rector; Prof. Ramazanov Tlekkabul, Vice-Rector for Research-Innovation Affairs; and Prof. Vitaliy Salnikov, Dean of the Faculty of Geography and Environment. They also discussed a joint research / education program for mountain research at the University of Tsukuba and KazNU.
At the meeting, Prof. Alexander M. Artemyev, Head of the department of Recreation Geography and Tourism; Prof. Polyakova Svetlana, Head of the department of Meteorology and Hydrology; and Prof. Bazarbayeva Tursynkul, Head of UNESCO department, discussed their respective research topics.