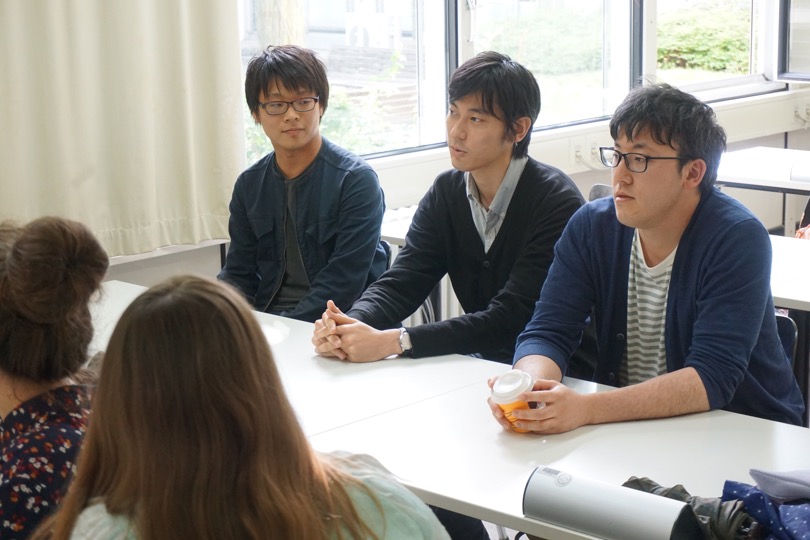 2017.06.16
The University of Tsukuba Bonn Office organized a briefing session for students from the Free University of Berlin to prepare them for study abroad at the University of Tsukuba.
At the briefing session, Ms. Maria Pastukhova, a University of Tsukuba alumnae, gave explanations based on her study abroad experiences. Director Keiichi Aizawa of the Bonn Office talked about university procedures.
After the session, the Berlin Chapter of the University of Tsukuba Alumni Association held a meeting. About 20 people, including alumni and briefing session participants, attended.