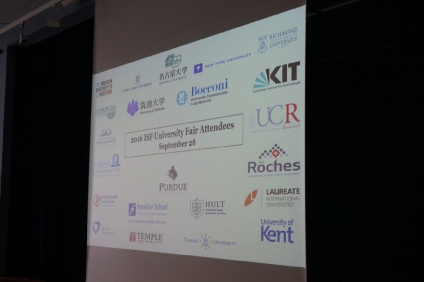 2016.09.28
On 28 September 2016 Yusaku Nishijima of the University of Tsukuba Bonn Office attended the International School Frankfurt Rhein-Main (ISF) University Fair.
More than 20 universities hailing from Germany, the United States, Great Britain, Japan and many more countries showcased their universities and attracted about 175 11 and 12 year students.
The individual universities then provided further information to the students at their booths.
The University of Tsukuba in particular presented their undergraduate programs taught exclusively in English, International Social Studies and Life and Environmental Sciences, and informed about the procedures of entry examinations for International Baccalaureate (IB) graduates.